The most beautiful ceramics in Italy. Here is where from the center to the south, including the islands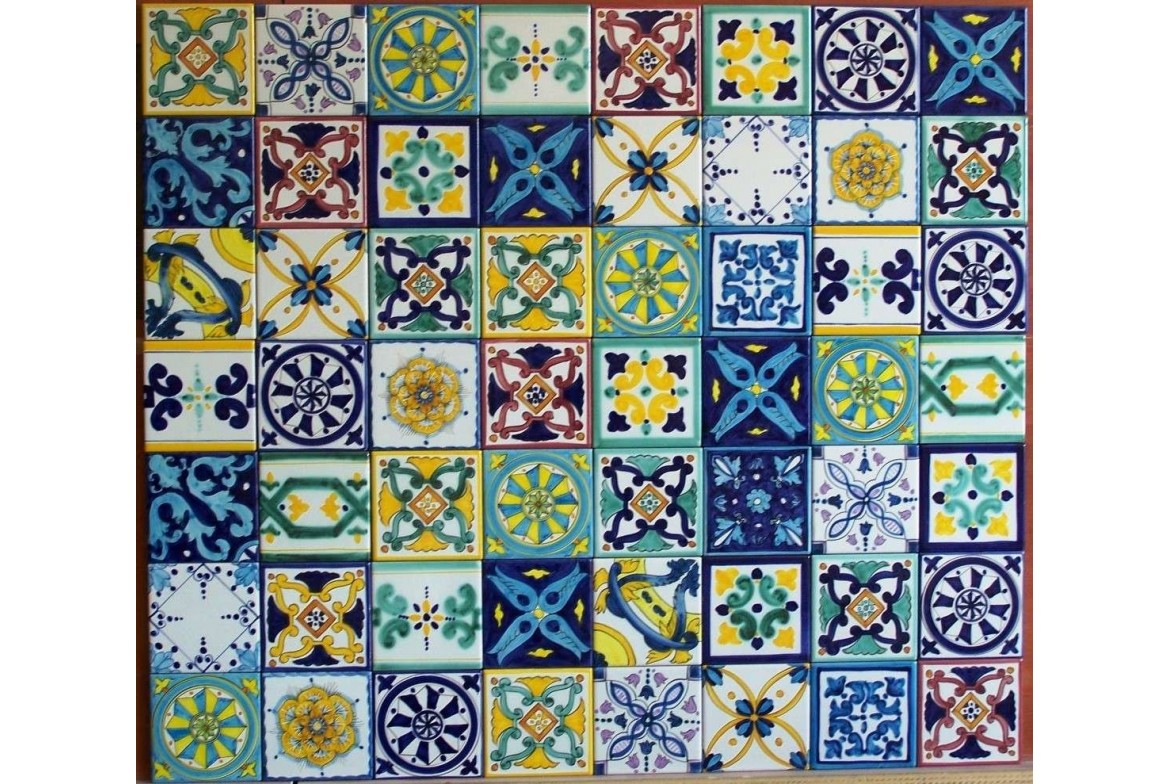 Vietri being roughly in the center of the boot is as if it were the fulcrum around which all the Italian ceramic production then expands and diversifies.
The most beautiful ceramics in Italy, as we have written to you, while other articles on the blog are found from north to south. In our virtual tour we have so far indicated all the towns from Piedmont to Lazio where you can find historical and quality craftsmanship. It remained for us to point you here in the south, in addition to our Vietri where the creation of ceramics is appreciated by all. So we tell you that if you are in Puglia, on the Via Appia Nuova there is a small town that has been one of the most interesting production centers since the Middle Ages. She is Laterza, where different styles also testify to the commercial success achieved and confirmed over time. Over time local masters of great skill have produced ceramic processes and decorations to remain in the history of national ceramics. In the Apulian Grottaglie then it is from the second half of the sixteenth century that activity and creativity are in full swing. Since then, there was talk of cretars and faenzari, that is, dividing them between those who created objects of frequent use and those who instead aimed only at the refinement of the piece. From the region of orecchiette we now pass to that of nduja and spicy salami, then to Calabria. Here in Squillace is the top of the production, characterized so much by the Byzantine influence. And Charon takes us from the Calabrian land to the Sinacria crossing the stresso. We then arrived in Sicily where we have a poker of interesting villages. These are Sciacca, Burgio, Santo Stefano di Camastra and Caltagirone. But almost all of Sicily is affected by a fervent production activity. Always. Their probably still the most abundant and known production in the world together with that of Vietri. And now only the other of the tricolor islands is missing, Sardinia. Here, there are two areas in particular where the art of ceramics boasts ancient traditions and at the same time a lively and fruitful realization. And with this last indication, our long pilgrimage among the most beautiful ceramics in Italy ends. We hope the news we have transcribed will be useful for you and if you liked this article it might be interesting to read this one on the decorations and colors of ceramics at the link: http://www.ceramichedivietri.com/?fc=module&module=prestablog&controller=blog&id=19
Seguici sulle nostre pagine social dove potrai trovare le nostre offerte giornaliere.
Facebook : https://www.facebook.com/ceramiche.vietri/
Google+ : https://plus.google.com/u/3/b/101615884764990996179/116328312144498205861
Comments
No comment at this time!
Leave your comment