Painting pottery is therapeutic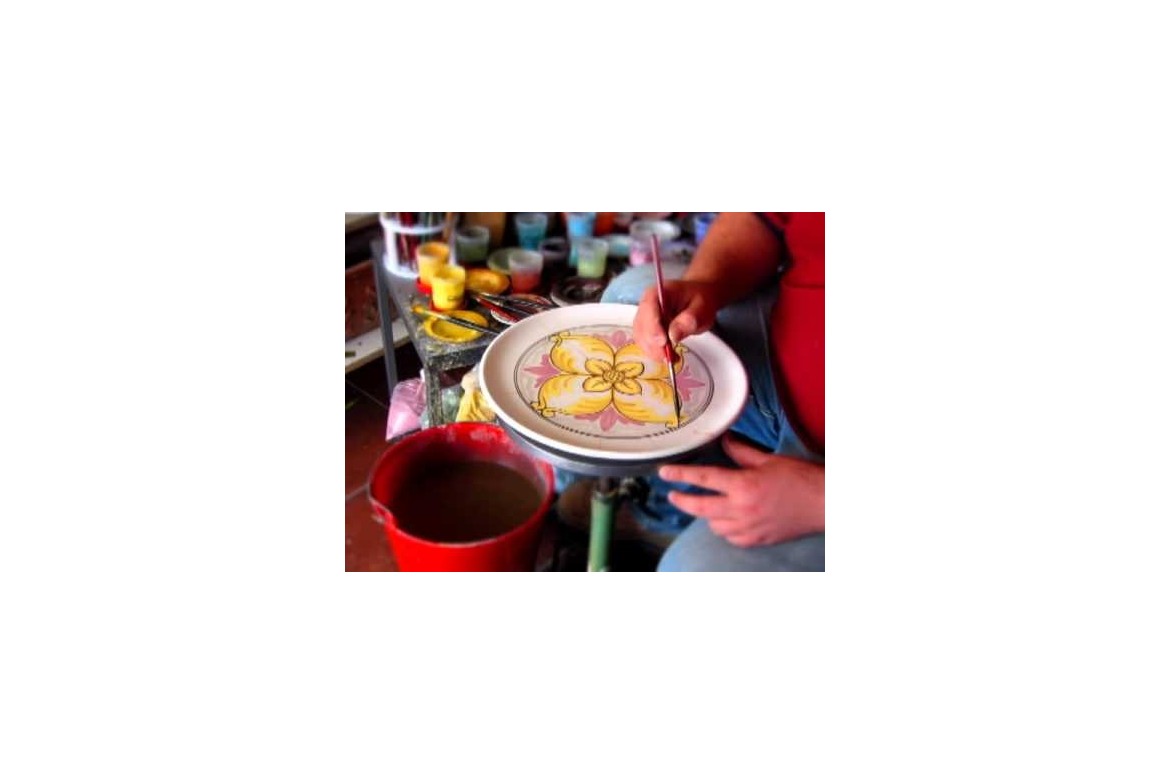 Beneficial effects of painting related to ceramics is the topic we want to deal with in this article.
Painting ceramics is considered an anti-stress activity for many reasons. Let's see together how he manages to restore calm and balance. As a first argument in its favor this type of activity has the improvement of concentration. That concentration already tried so much by the events of every day. Below we can also say that it is an excellent stimulus for creativity. The latter quality which, if well trained, helps a lot in solving everyday problems. Besides, do you know what happens to those who use colors? It happens that the brain works in the same frequency as the one used during a meditation.
Painting ceramics then fully shows our emotions. Know how? These are represented by the decorations we paint on the ceramic. All the painting activity causes another benefit. Improve hand and eye coordination. The eye that controls what the hand paints. Finally, tension and negative thoughts, as you paint, are released from your mind focused on what you are doing. In short, as you may have understood, stress decreases in all ways. In short, we do not say that painting ceramics makes you totally happy, but certainly, as an activity, it helps and also helps a lot.
If you liked this article on Painting ceramics then this one dedicated to the customization of Vietri ceramics could also be interesting for you, which you can find at the link:
http://www.ceramichedivietri.com/?fc=module&module=prestablog&controller=blog&id=17
I nostri recapiti li trovate nel sito sulla barra del menù o in calce alla home page. Il link della home page è  http://www.ceramichedivietri.com/index.php
La nostra pagina Facebook è al link:
https://www.facebook.com/ceramiche.vietri/
La nostra pagina Google+ è al link:
 https://plus.google.com/u/3/b/101615884764990996179/116328312144498205861
Comments
No comment at this time!
Leave your comment