The difference between ceramic and porcelain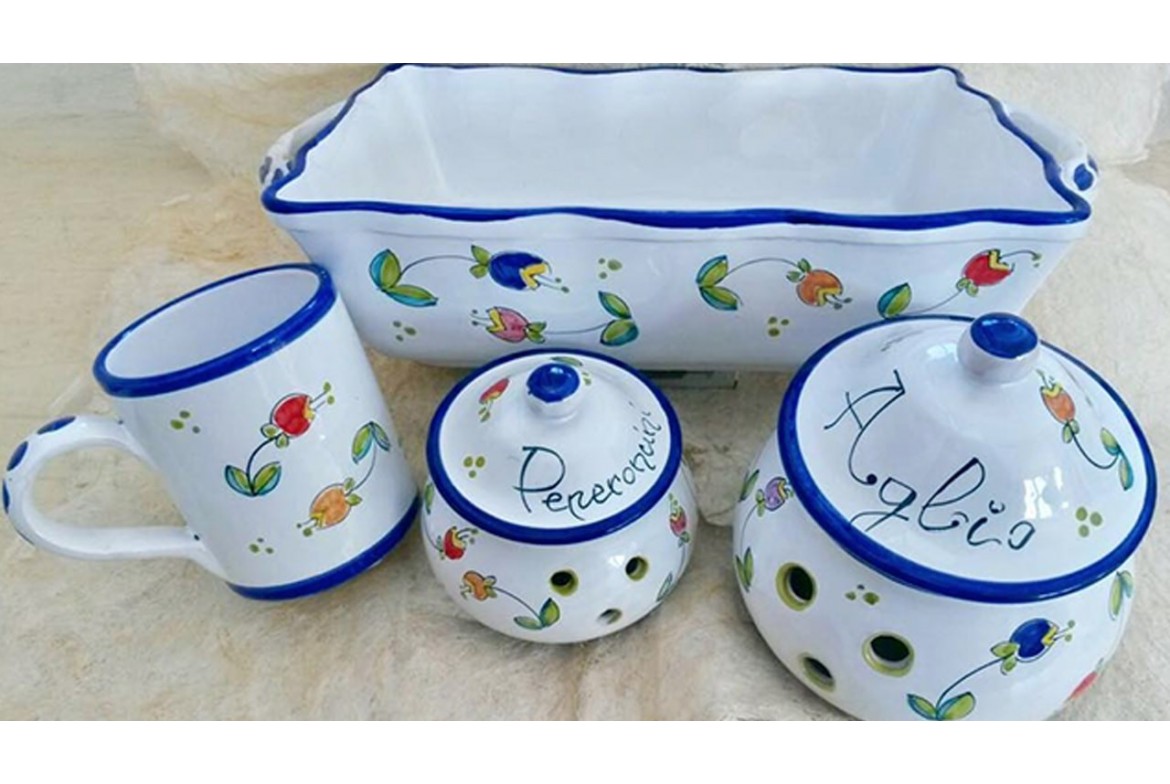 Sono materiali differenti ma spesso vengono usati come sinomini in maniera non proprio corretta.
The difference between ceramic and porcelain is given by the diversity of the mixtures. Ceramic are generally the most common objects in common use. Among the most common productions also among the Vietri ceramics we find plates, cutlery, small vases, containers for spices as for the most common sugar, coffee and salt.
Even ceramic floor or wall tiles, including from Vietri, have become commonplace. Porcelain, on the other hand, are generally the least used objects, perhaps because they are more valuable. Among the major porcelain works, the market generally rewards flower pots.
Porcelain, technically speaking, is a derivative of ceramics. It is obtained from mixtures of minerals such as kaolin, which give it white, quartz and albite. The ceramics, and therefore the Vietri ceramics, are composed of quartz, clay, sand, clays and even aluminum. Kaolin is therefore the main element that substantiates the difference between ceramic and porcelain.
It is not only the chemical composition that differentiates them. Another main aspect is the cooking temperatures. To be produced porcelain needs temperatures of up to about 1300 degrees. Ceramic, on the other hand, needs lower temperatures but longer firing times.
Let's now see a practical aspect related to the difference between ceramics and porcelain. Their cleaning, their maintenance. For porcelain, if anything yellowed, sometimes even moistened fine salt is used to rub on the surface. Brush, water and neutral soap and instead you just want to get rid of the dust well. The ceramic is new again with water, alcohol and vinegar in the proportions of two tablespoons of vinegar and water for each liter of water.
Our contact details can be found on the site on the menu bar or at the bottom of the home page. The home page link is http://www.ceramichedivietri.com/index.php
La nostra pagina Facebook è al link https://www.facebook.com/ceramiche.vietri/
Comments
No comment at this time!
Leave your comment