The cold dinners in Vietri ceramic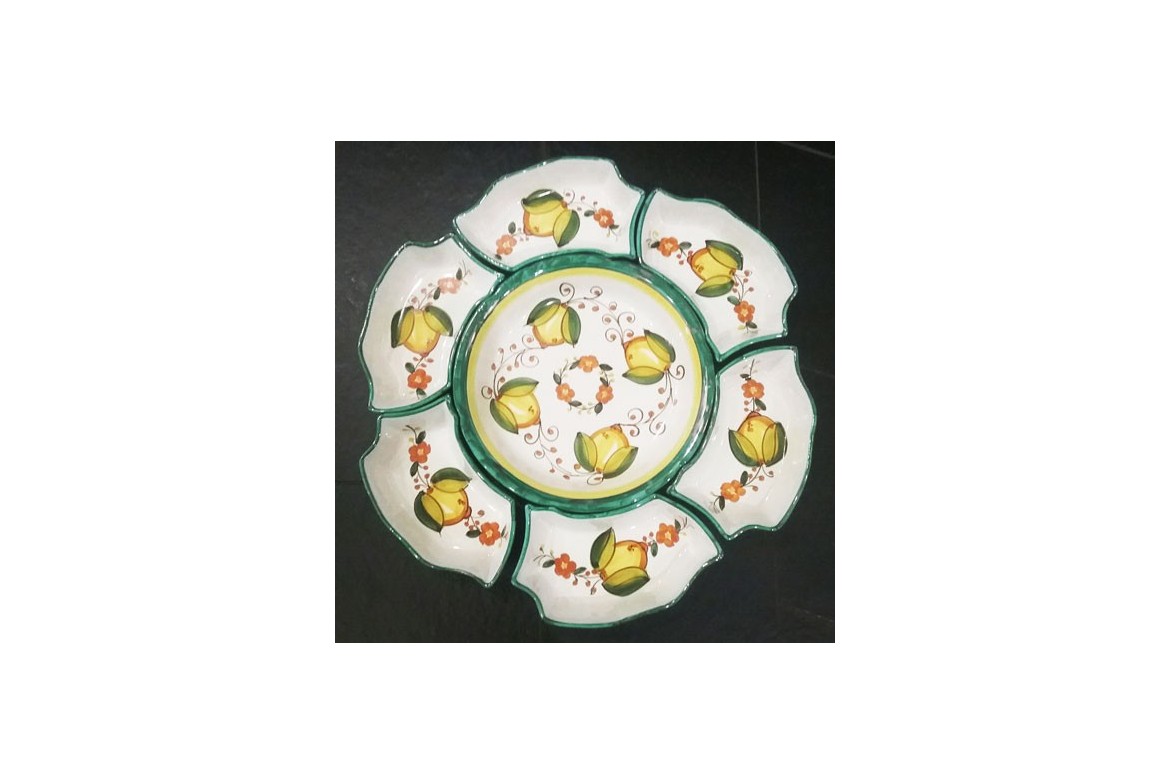 When the occasion is really special and there are many guests, the seated dinner becomes complicated to organize, and many opt for a buffet dinner, it gives a light and informal touch to the evening and is practical to set up.
It usually consists of various pieces that fit together in oval and round geometric shapes, or in a single piece with internal divisions. We at Ceramiche di Vietri propose some of them on our website wwww.ceramichedivietri.com
You can decide the design and color you like best, creating a unique and original object.
these are our proposals:
round cm.26 with 4 spaces
cold dinner 37x17 cm 5 divisible pieces
mono block -cm.35x26
5-piece star 55 cm
small oval 7 pieces 60 cm
large oval 7 pieces 90 cm
round daisy 7 pieces 60x60 cm
What to cook and serve? just choose the right recipes: there are many possibilities to create an original buffet with friends and relatives, which amazes guests and not stresses those who have to cook. In fact, many small delicacies, finger foods and appetizers can be prepared in advance and served cold, just like red rice with avocado and shrimp salad or zucchini meatballs.
Buy a cold dinner in Vietri ceramic made in Italy, invite your friends and have a nice lunch in joy!
Follow us on our social pages where you can find our daily offers.
Facebook : https://www.facebook.com/ceramiche.vietri/
Google+ : https://plus.google.com/u/3/b/101615884764990996179/116328312144498205861
Comments
No comment at this time!
Leave your comment