Vietri ceramics from the Vietri workshops to online sales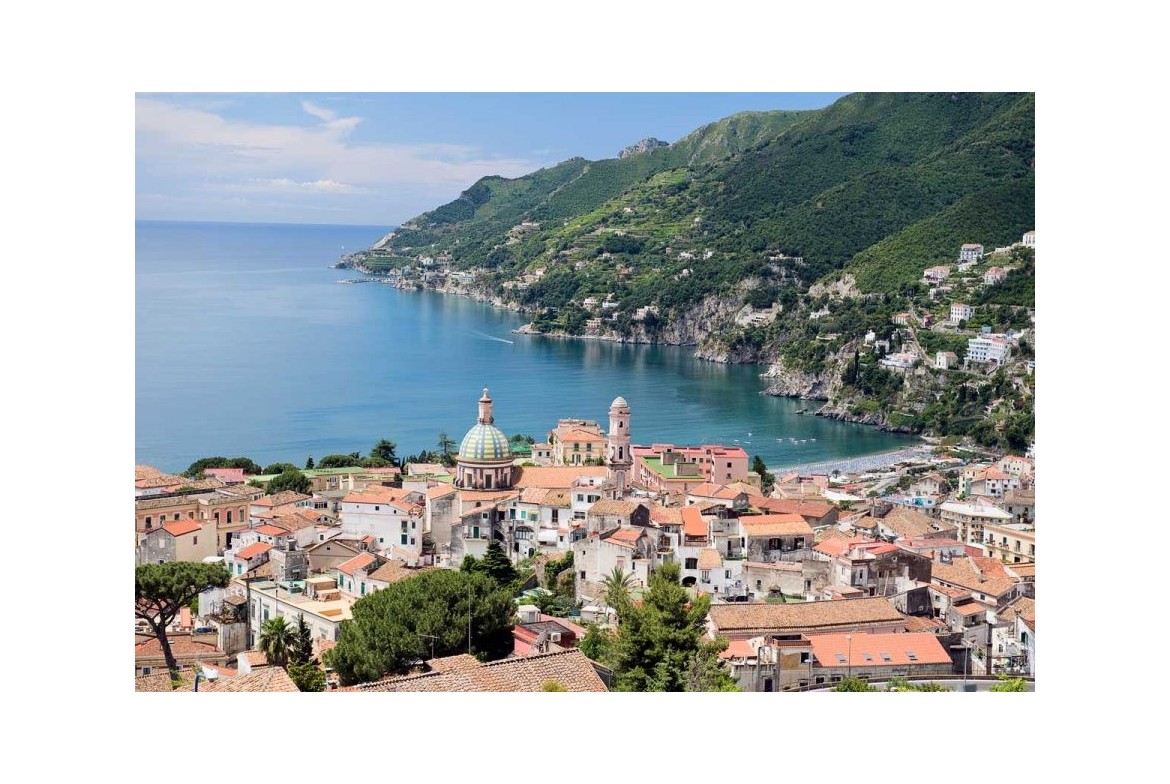 The history of Campania's best-known ceramics is long, as has its commercial development
Vietri ceramics from Vietri workshops to online sales as we wrote in our title link a period that goes from the distant 14th century to the present day.
Let's give some hints on the history of Vietri ceramics to understand the enormous development it has had. From local product to product known and sold all over the world even online.
During the 1300s, here in our region, in Campania, there was a strong demand from the masters of tile and tile construction. The request came above all from the builders of Cava dei Tirreni, and therefore they turned for their needs to the shops of nearby Vietri. After about two hundred years, and therefore towards the sixteenth century, the demand for ceramics for different objects also increased exponentially, from artifacts for generic household use to those for the kitchen. And therefore the production of ceramic plates, bowls, flower pots, spice pots up to the tiles for the dining tables began to be strong. The apex of success from which Vietri ceramics never fell was towards the end of the seventeenth century. Given the strong demand for ceramic products, many master producers moved here to the Amalfi Coast from other areas more or less close to the jewel town of the Salerno province.
In this period the ceramics were enriched even more with different products. For example, holy water stoups and votive panels began to be produced. Some of these can still be seen around in the alleys and alleys of the historic center of the small town perched on the sea.
Da allora nacquero quindi oltre a tanti laboratori anche tanti negozio per la vendita diretta.
E come potrete capire il passo per le ceramiche di Vietri dalle botteghe vietresi alla vendita on line è stato breve. Il successo planetario è oramai indiscusso. Ed il commercio telematico, come facciamo noi con il nostro sito, è parte stabile della commercializzazione delle ceramiche vietresi. Per napoletani e campani, così come per residenti in tutt'Italia e in tutto il mondo, il nostro ecommerce è diventato un punto di riferimento. Ed è per questo che da qualche anno vengono accettati ordini anche durante il mese di agosto, periodo durante il quale generalmente le attività sono in ferie. Noi riusciamo a spedire ad inizio settembre tutti gli ordini ricevuti. Così come da impegno da sempre dichiarato di effettuare spedizioni entro 30 giorni dalla data dell'ordine.
Se vi è piaciuto quest'articolo su Le ceramiche di Vietri dalle botteghe vietresi alla vendita on line potrebbe piacervi questo al link:
http://www.ceramichedivietri.com/?fc=module&module=prestablog&controller=blog&id=17
I nostri recapiti li trovate nel sito sulla barra del menù o in calce alla home page. Il link della home page è http://www.ceramichedivietri.com/index.php
La nostra pagina Facebook è al link https://www.facebook.com/ceramiche.vietri/
Comments
No comment at this time!
Leave your comment